By Alex McCrickard
Virginia DWR Aquatic Education Coordinator
from The Fishing Wire


Virginia anglers are truly blessed with an abundance of trout streams in the Commonwealth. The diversity of these streams provides opportunities for every trout angler whether you prefer fishing for wild trout or stocked trout, spin fishing or fly fishing, or fishing with bait versus artificial flies and lures. No matter what you enjoy, Virginia has you covered.

However, with 3,500 miles of trout streams across the state it can be hard to know where to start. One could truly spend a lifetime exploring all the trout opportunities that Virginia has to offer. If you are wondering where to get started, consider these eight destinations listed below in alphabetical order.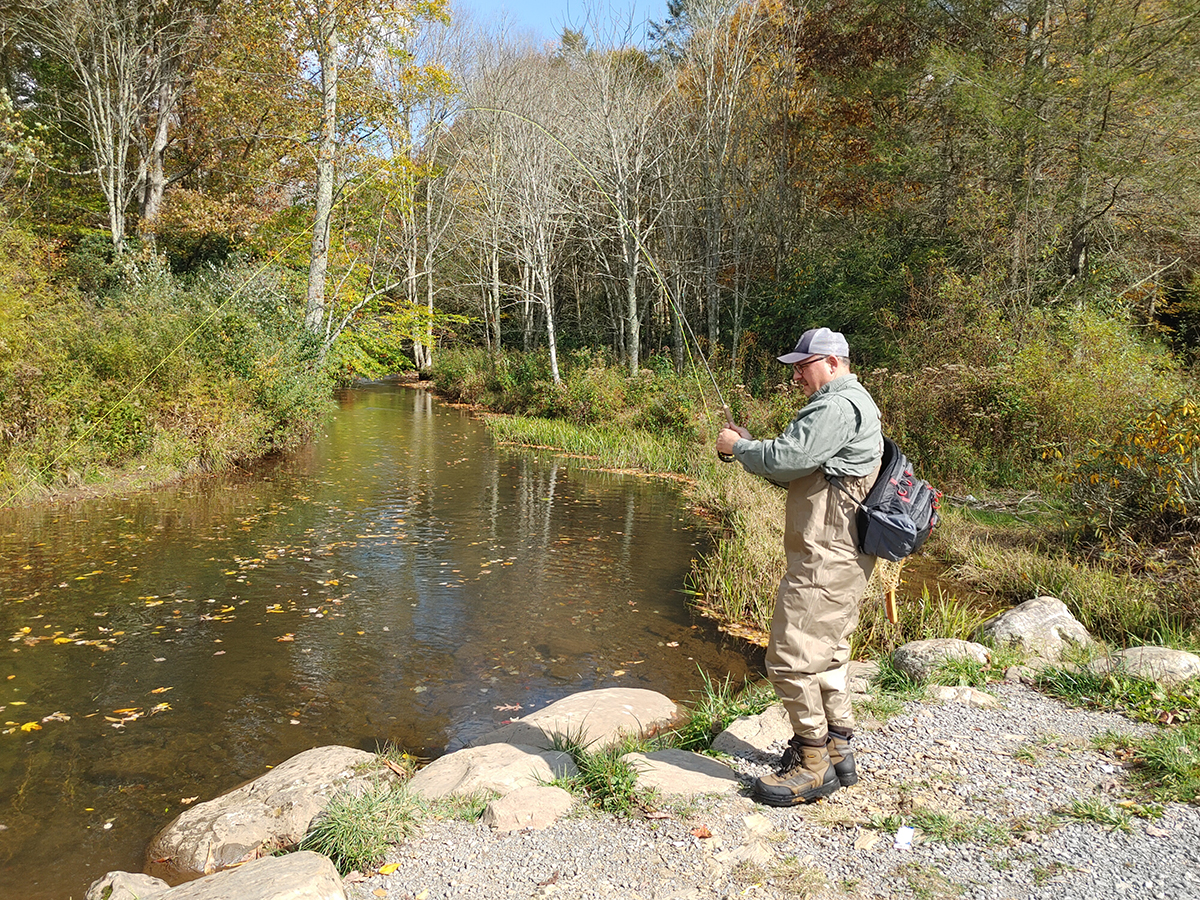 DWR Fisheries Biologist, Steve Owens, hooked up at the Clinch Mountain Fee Fishing area.

Fee Fishing Areas 
(Clinch Mountain, Crooked Creek, Douthat State Park)

The Department's three Fee Fishing Areas provide excellent "put and take" trout fishing opportunities. These fee fishing areas also have the added bonus of being stocked numerous times a week throughout the season. Both fly anglers and spin anglers will enjoy the fee fishing areas.

During the fee fishing season, which opens the first Saturday in April, the daily permit is $8. The Clinch Mountain fee fishing area is an excellent opportunity for anglers in the southwestern portion of the state as you can try your luck on Big Tumbling Creek, Briar Cove Creek, and Laurel Bed Creek. The Crooked Creek fee fishing area is in Carroll County, not far from Galax. Here anglers can try their luck fishing for stocked trout. Finally, the Douthat State Park fee fishing area provides opportunities to target stocked trout on the 60-acre lake and in Wilson Creek. These fee fishing areas are great places to take family members and beginners when teaching them how to trout fish.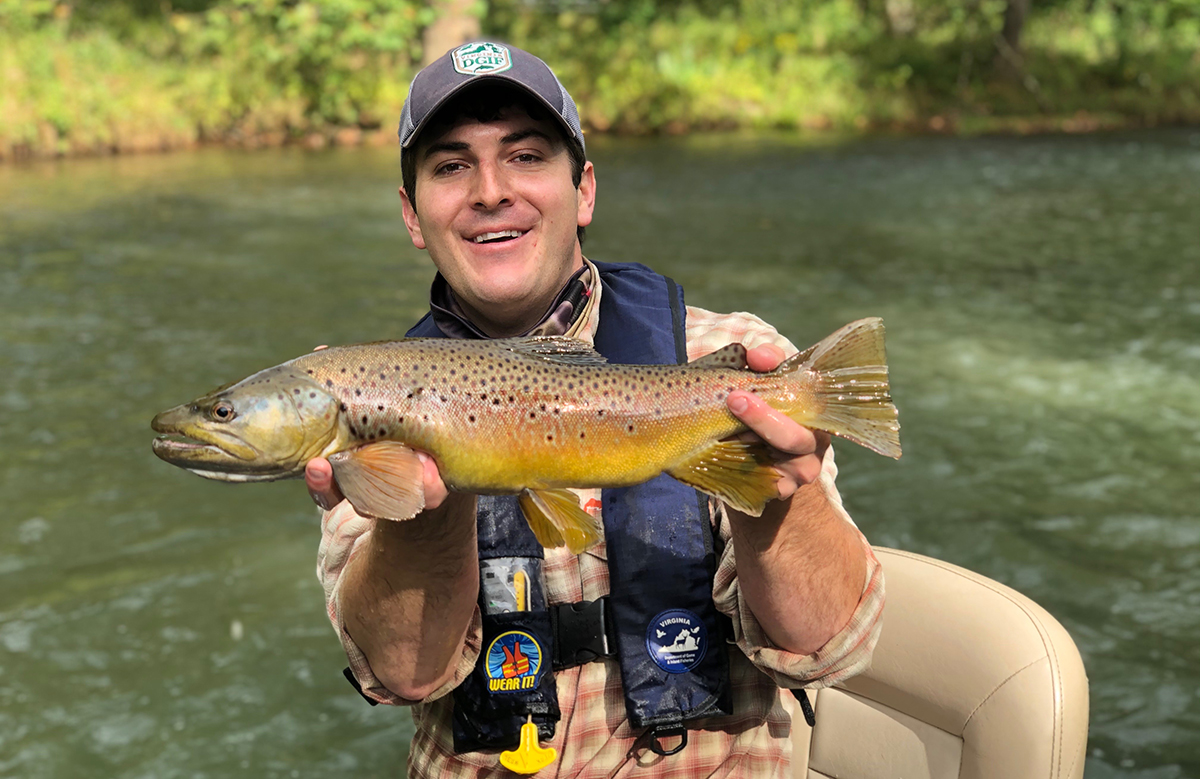 The author with a 21″ brown trout caught on a large streamer while floating the Jackson River tailwater.

Jackson River Tailwater

Anglers looking to fish a larger river for wild trout should look no further than the Jackson River tailwater. Wild brown trout and wild rainbow trout thrive in the tailwater from Gathright Dam 18 miles downstream to Covington. This larger river provides anglers the opportunity to fish from a raft or drift boat for wild trout, with many in the 12- to 16-inch range. There are six public access points, giving anglers a variety of float options. Please note that some riverfront landowners have brought successful trespassing claims to anglers fishing in a couple of distinct sections of the river. Reference the map on the DWR website for additional information on access points.

Both fly and spin anglers will enjoy the wild trout opportunities on the Jackson. High spring flows can be the best time of year to hunt for larger brown trout with streamers and sinking line. Spin fisherman will also find luck pursuing some of the river's larger specimens with trout magnets, live bait, or spinners like the Joe's Fly during this time of year. A variety of caddis and mayfly hatches keep the trout happy throughout the spring, summer, and fall and can provide for technical fly fishing situations. Since the Jackson River is a tailwater, make sure to check the river flows and release schedule before planning your trip.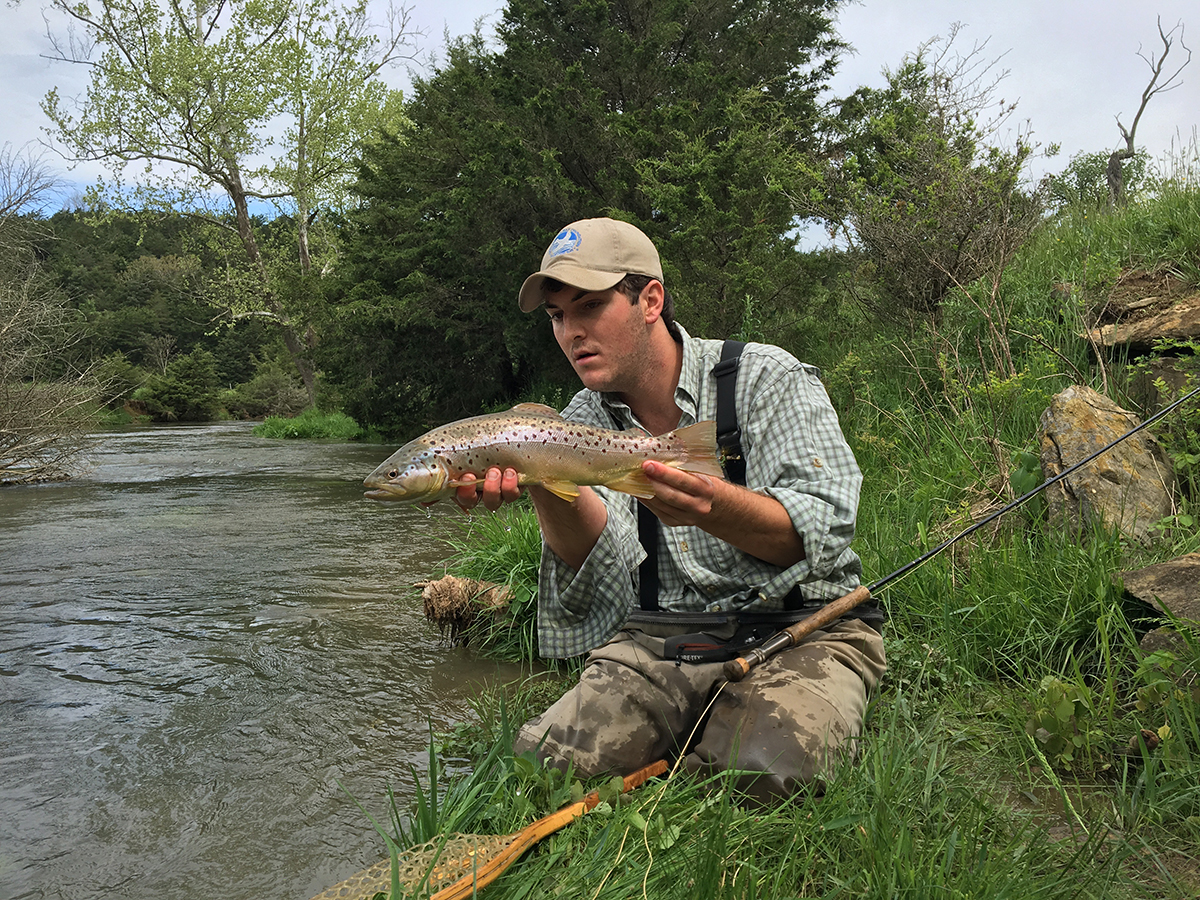 The author with a nice brown trout from the upper section of the public stretch on Mossy Creek.

Read the rest of the story here:
The post Virginia's Prime Trout Streams for 2021 appeared first on The Fishing Wire.

Read more