From Alabama Gulf Seafood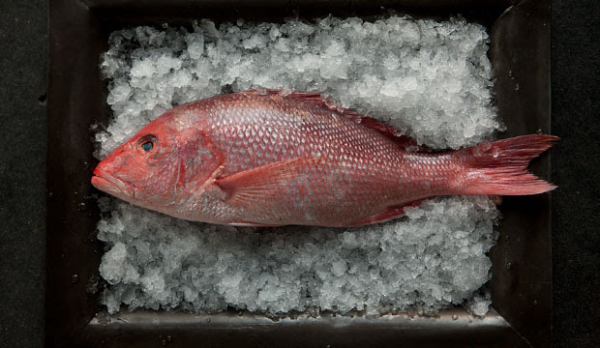 from The Fishing Wire

Note – i always keep my fish on ice overnight before fileting them!
Ronnie

Ask anyone about their top priority when it comes to seafood and you're likely to get the same answer: Freshness matters most.

But what about your own kitchen? When it comes to seafood caught or bought at markets and stored in your fridge or freezer, how can you make sure you're cooking and eating it while it's still fresh?

These are important questions to ask. After all, the freshness of your seafood isn't just a health and safety precaution—freshness affects the flavor of your product as well as the nutritional value you'll get from it.

Here are a few ways you can make sure you're buying, storing, and cooking only fresh seafood in your own home.

Use Your Senses When Buying Product
It might be tough to eyeball a fish and know when it was caught if you didn't land it yourself, but there are a number of ways you can check the available product at your local market to make sure it's fresh.

For whole fish, make sure the eyes are clear and bulging, and look for bright red gills and shiny flesh. Make sure individual filets aren't dark or dry around the edges, and watch out for green or yellow discoloration. Make sure the product is not dry or mushy. Avoid any product that smells fishy and not mild. Check the packaging to make sure it's not torn open or above the frost line. And for peak freshness, make sure the product is being kept on a thick bed of unmelted ice.

As for blue crabs and oysters, make sure you're buying this product live! Both of these species will spoil very quickly, so make sure the crabs are still moving and the oyster shells are still closed.

Ask Your Seafood Dealer About the Product
Many seafood dealers will identify their product by country, or state if it's domestic. But if the product is unlabeled, you know what to do: Always ask, never settle.

Some seafood markets even work with traceability programs that can pinpoint when and where the product was caught, but don't get too hung up on those details. Location matters, of course, but how the fish was caught and handled has more of an effect on the freshness than how long it's been out of the water. In fact, fresh-caught fish need 12-24 hours before they can be cooked and eaten because of stiff muscles due to rigor mortis. Additionally, some smaller fishing boats will be gone for a few days at a time, and they may flash-freeze their catches (which isn't actually a bad thing in terms of freshness).

Properly Refrigerate and Freeze Your Product
Once you've determined that you're buying fresh product at your local market, it's up to you to properly store it at home until it's time to cook and eat.If you've picked up Gulf fish and shrimp, you've got about a 48-hour window to keep them in your refrigerator before they start to lose freshness. At that point, you'll need to store them properly and keep them in the freezer until you're almost ready to cook. (For tips on storing and stocking Alabama Gulf Seafood, check out our six tips for freezing your product.)

Remember, your filets and your shrimp will need time to dethaw before you can cook 'em. Thaw your product overnight in the fridge, or if you're short on time, run your product in cold water. (Don't leave your product out to thaw at room temperature.)

Properly Store Your Deep Sea Catches
If you're catching your own seafood to cook and eat, we salute you. We would also recommend properly storing those catches so you can keep them fresh.

As soon as you reel in a species worth eating, make sure you immediately transfer it to a cooler packed with ice. And if you're able to, store that cooler in the shade to keep the ice from melting, and drain the melted ice periodically so the texture of the fish isn't affected. You'll want to fillet and clean your catches sooner rather than later as well; in fact, if you've got a vacuum sealer, bring it with you and clean and pack them at the docks, then ice them down for the trip home. (For tips on proper maintenance, check out our tips for freezing your deep-sea catches.)

And remember, if you catch a fish in the morning, make sure you give it at least 12 hours before you cook it so the muscles can relax. It'll be just as fresh tomorrow if you store it properly!