By Frank Sargeant, Editor
from The Fishing Wire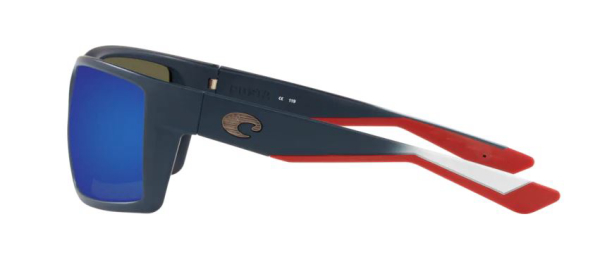 Long known for high-quality, on-water eyewear, Costa® Sunglasses recently released the Freedom Series, highlighting the brand's partnership with Freedom Fighter Outdoors (FFO). If you've been needing an excuse to splurge on some admittedly fairly pricey Costa's, their assistance to FFO might be just what's necessary.

The Freedom Series glasses feature many of the most popular Costa frame styles in patriotic-inspired colors, and support Freedom Fighters Outdoors' initiative to help get veterans out on the water and participating in recreational outdoor activities.

Costa offers the series in both glass lenses—which are more scratch-resistant and also somewhat clearer than polycarbonate–and the poly lenses, which are lighter and also more shatter-resistant. I personally have always liked glass lenses for the clarity, plus glasses used in a center console tend to get the heck scratched out of them bouncing around on the dash if they have plastic lenses. Costa says their glass lenses are 20% thinner and 22% lighter than average polarized lenses, so it's pretty much a no-brainer.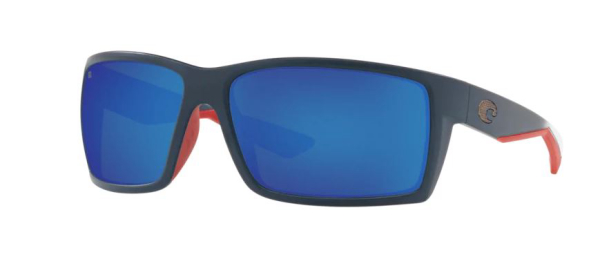 The models with glass lenses are somewhat heavier than some other brands just because Costa builds their stuff to last, but they're not so heavy that you notice the weight on your nose or ears. The hinges, for example, are not only stout stainless steel, but they're inset inside the durable composite frame. This not only protects them from salt spray and the resulting corrosion but adds reinforcement at the point where most glasses eventually fail.

The blue mirror lenses are among the best choice for bright sunlight and flats or offshore fishing—minimal color distortion, good fish spotting and the polarization and mirroring greatly cuts glare. If you're strictly a flats angler, you might like the amber lenses better because they tend to make vegetation and fish "pop" in the shallows, but the blue mirror gives things a light gray cast that seems natural after you wear it a few minutes.

A very useful feature on all Costa glasses is that they provide exact measurements of all their glasses on their website, so you know in advance how they're going to fit if you buy them via the internet. For example, the Reefton version we checked out has an overall width of 129.2 mm and a bridge width, that is across the nose, of 15 mm.

The lenses are 63.5 mm wide, 42.3 mm tall, the ear pieces 112 mm long. They're designed for those with large heads. They also make other models that are smaller, better fits for young anglers or for most women.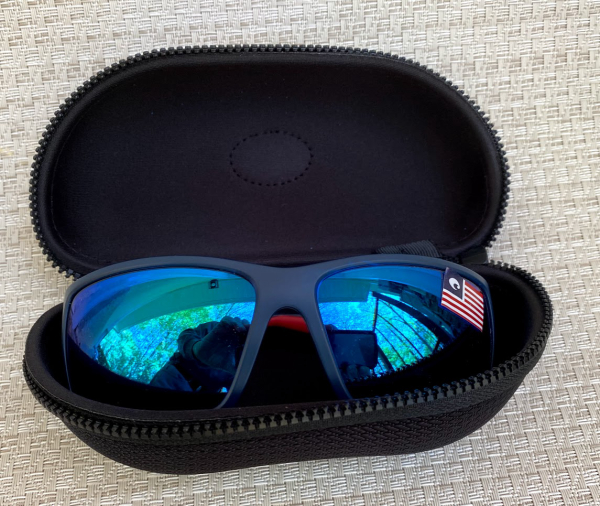 I like that the ear pieces are curved to grip the contours of the head, but have relatively little drop behind the ears. To me, this design stays on well and is easier to take on and off than those with a pronounced drop in the ear pieces. (I always put CablZ eye glass retainers on my sunglasses before wearing them the first time—saves losing them overboard, plus I always know where they are when they're not on my head.)

The ear pieces, like the nose piece, are made of a "sticky" composite that helps the glasses stay in place, even when you're sweaty.

The Freedom Series includes 16 frame styles across the brand's lifestyle categories. The line ranges in price from $179 to $279, depending on frame and lens combination—pricey, but the company is known for standing behind their stuff. (I also like that Costa does their bit for fish and fisheries habitat through programs that include producing a collection of frames made from recycled fishing nets as part of its Kick Plastic initiative, as well as partnerships with conservation groups and the shark research organization OCEARCH.)

For more information on the new frames and the full line of Costa sunglasses, visit https://www.costadelmar.com/en-us/collections/freedom-series.