Anglers have yet to reach this year's quota, and next year promises even greater opportunities thanks to new stock assessments indicating far more red snapper than previously believed.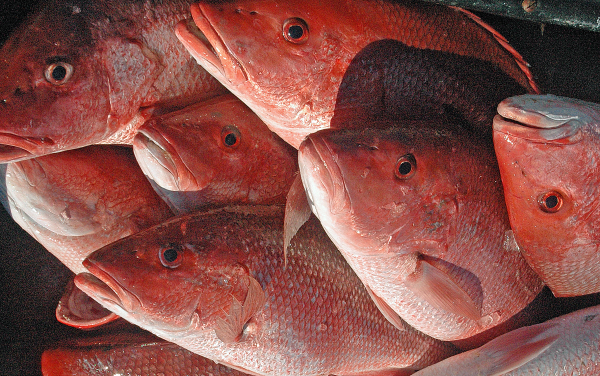 By DAVID RAINER
Alabama Department of Conservation and Natural Resources
from The Fishing Wire

If the recent blustery weather caused anglers to forgo a red snapper trip during the weekend extensions, don't fret. Scott Bannon, Director of Alabama Marine Resources Division (MRD), assures that private recreational anglers will have the opportunity to harvest the remaining quota.

The original plan was for a three-day extension from October 10-12, but Hurricane Delta foiled that plan. With snapper remaining in the quota, Alabama Conservation Commissioner Chris Blankenship and Bannon amended the extension to include Saturdays and Sundays until the quota is projected to be met.

"Remember, we are fishing to the pounds available in the annual quota, not to the dates," Bannon said. "We expected a relatively low turnout for that three-day weekend. The only day with decent weather was Monday. We decided to leave that weekend open if anybody had the opportunity to go.

"What MRD officials discovered through Snapper Check was that a few brave anglers decided to venture out in the rough seas. Bannon said there were Snapper Check reports on Sunday and Monday of the Hurricane Delta weekend.

"That was not the weather I would have fished in," Bannon said.

"Although the weather was better Monday, some people in smaller boats went out and turned around. They didn't feel safe or comfortable. I think that was a wise decision, but they will get opportunities later.

"Looking at the public access boat ramps, there were a few trailers, but they were not full. I think there are some Hurricane Sally residual effects. People are still trying to clean up from the impacts, whether it's their homes, docks or boats. Some marinas are not capable of putting boats in the water. Some of the dry storage facilities are damaged. Wet slips are not available. The two hurricanes are playing a factor in the reduced effort. I think it will be a while before the Gulf Coast is back up to full fishing force."Bannon said the best way to manage the season was to leave it open on weekends until the quota is met.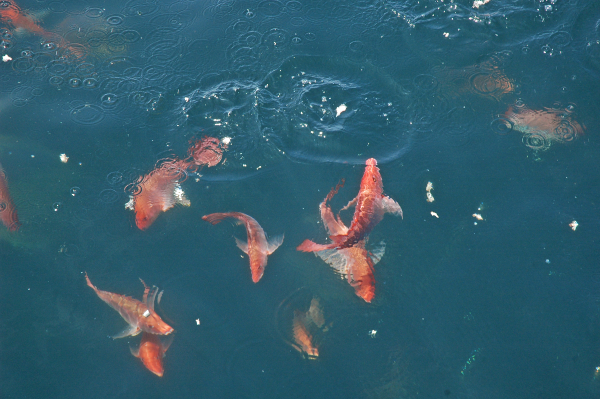 "This time of year, we will continue to have challenges with the weather," he said. "People will have multiple conflicts with their schedules based on kids being in school and hunting seasons. We know the weekend effort won't be like summertime weekends. We will keep up with the harvest through Snapper Check and post it on our webpage (www.outdooralabama.com/2020-red-snapper-landings-summary).

"We will try to give people as much notice as we can about when the quota is anticipated to be met. But I think it will take several weekends now."As with any hurricane makes landfall along the Alabama coast, the storm can cause artificial reefs to be displaced, which was the case with Sally.

"We are already aware that some lighter-weight material, like the chicken transport devices, were moved," Bannon said. "Some of the state's nearshore reefs have been moved. But they are relatively close to where they were deployed. The Dauphin Island Sea Lab (DISL) has identified some spots that have moved. We're doing some surveys in our nearshore reef zones to determine the impact, and we'll do some checks of offshore reefs later.

"Pyramids and larger items that have been there for a while and are planted in the bottom, they're not going to move. Some items have turned over, but that's fine. They still provide structure. We don't think it will negatively impact the fish. I've also seen some social media posts where people have been looking for spots and located them nearby."More good news for red snapper anglers came recently when preliminary results from the Great Red Snapper Count were presented to the U.S. Congress. Alabama Senator Richard Shelby was among the legislators who pushed a $10 million appropriation through Congress to fund the research."I have not seen the full report, but the estimate from the Great Red Snapper Count is that the snapper population is about three times larger than what was previously thought," Bannon said.

"One of the interesting portions of the report is the number of red snapper that are not on natural or artificial reefs. The number of snapper that are out on the flat areas, so to speak, are much higher than previously thought. Those fish are not accessed by anglers, so those fish will continue to be there based on the current fishing methods."Bannon said the Great Red Snapper Count information will be used by NOAA (National Oceanic and Atmospheric Administration) to create an interim stock assessment for red snapper. The Harte Research Institute for Gulf of Mexico Studies at Texas A&M University was the lead for the Great Red Snapper Count. The work off the coast of Alabama was led by Dr. Sean Powers of the University of South Alabama.

"We're anticipating hearing about the interim assessment in the near future, and that will impact the 2021 season for all sectors – commercial, for-hire and private anglers," he said. "But this will not mean a three-time increase in the quota. The data from the red snapper count isn't the only factor that goes into an interim analysis. It's an important factor but only one source of data that goes into the analysis.

"However, this is excellent news. It is something we had anticipated. We expected the method used would reveal there were more snapper in the Gulf. It was a very important study, and Senator Shelby's office was instrumental in providing funding for that."Bannon said the results of the Great Red Snapper Count may relate to a number of other fish species in the Gulf as well.

"What we learned from this is whether we need to change some of the analysis methods for all species – the way we conduct stock assessments," he said. "Do we need to continue to adjust our assessments closer to this model to ensure we're getting accurate stock assessments."

Bannon said the research that MRD and The University of South Alabama conducts in Alabama's unparalleled artificial reef zones, which cover more than 1,000 square miles in the Gulf, was the genesis of the methods used in the Great Red Snapper Count.

"Because of the research done in our reef zones, we have said for the last eight years hat we had a very good understanding of the abundance of fish off of Alabama," he said. "Now that we have that information from across the Gulf, it is good to know that the snapper stock is in better condition than some people anticipated. It's a very positive outcome for red snapper anglers."

Bannon said private recreational anglers can pick the days best for them to take advantage of the red snapper weekend extensions."We're fishing to the quota," he said. "If it's not comfortable or safe to go, don't go. The fish are still in the bank, so to speak. We will keep Saturdays and Sundays open until we anticipate the quota being met, and that could be as soon as the end of this next weekend."